The History of Swanson Insurance & Real Estate
On September 1st, 1939 Harry C. Swanson moved to small town Odebolt, Iowa. After being in the popcorn business for a fewyears, a friend of Harry's became deathly ill and could no longer run a local insurance agency. In 1947 Harry took over and ran that agency.
On October 1st, 1951 Harry's son, Richard C. Swanson, entered the agency as a partner. Upon Harry's death in 1968, Richard became the sole owner. Shortly after becoming owner, current C.E.O., Howard E. Hustedt, came on board. The agency has experienced continuous, strong growth ever since.
Bryce Hustedt – Current C.E.O
Hello, my name is Bryce Hustedt, and I have been in the insurance business since 2005. I graduated from Iowa State University in 1990. I grew up in Odebolt, and moved back in 2007 when I started with Swanson Insurance and Real Estate. In 2009, I became one of four owners. I specialize in crop insurance but am licensed in all lines. I love to hunt and fish when I am not working.
Jason DeJean – Current President
Hi, my name is Jason DeJean, and I have been in the insurance business since 2008. I grew up in South Dakota and graduated from Huron University in 1997. Prior to moving to Odebolt, I lived in Sioux Falls and worked for Wells Fargo for 6 years. I moved to Odebolt (which is where my wife grew up) in 2005 and ran/owned a bar and restaurant, called CoBe's, for a couple years prior to getting into the insurance business. In 2009, I was fortunate enough to become one of the 4 owners in the agency. I mainly work in the P & C area but am licensed in all lines including life insurance. I have 3 boys and enjoy traveling to games and coaching them in their various sports.
More Notable Staff
Judy Hemphill – May 2004 to current
Bryce Hustedt – January 2007 to current
Katie DeJean – October 2007 to current
Jason DeJean – January 2009 to current
Brittany Bettin – February 2021 to current
Kirstin Grote – April 2021 to current
Jade Carstensen – March 2011 to current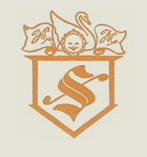 Corporate Image History
Original Swanson Logo 1947 – 1998
The original Swanson Logo was drawn by Richard Swanson. The logo features the initials H.C. on the left banner for Harry Swanson and right banner has the initials R.C. for Richard Swanson. Swanson is shown with the drawing of the Swan and the Sun (Swanson).
"Amazing service and attention to detail. Local service that you can't get anywhere else. I highly recommend for all of your insurance needs."
Mary S.

|

Odebolt
"Bryce literally just saved me over $1,900 a year on my auto and home insurance. He was quick to get back to me on quotes, and the customer service was amazing!! I would recommend this company to EVERYONE!!"
Donna J.

|

Odebolt